Game
[PUBG] FULL 6TH ANNIVERSARY ACTIVITIES REVEALED
PUBG: BATTLEGROUNDS is on the brink of its 6th anniversary this month, and we have several themed activities to celebrate the occasion with our community, including a new Dev Talk, a fun collaboration with artist Tristan Eaton, special in-game item drops, new background music and more. Whether you're a new player dropping in for the first time or you've been eating Chicken Dinners for a while now, it's never been a better time to check out PUBG: BATTLEGROUNDS. So, see below for a deeper dive into what you can expect for our 6th Anniversary Celebration.
Dev Talk: A New 6eginning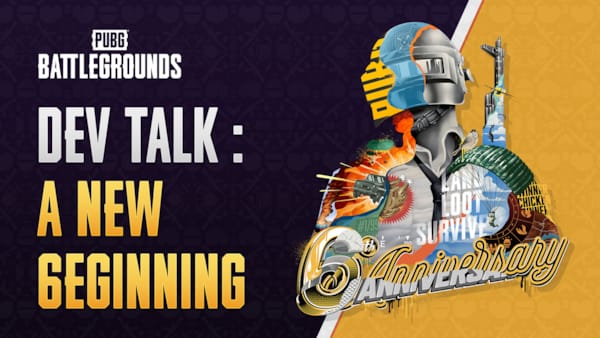 On March 18 (8 AM CET), we're hosting a live-streamed Dev Talk that will highlight our planned 2023 roadmap of content for PUBG: BATTLEGROUNDS. PUBG Studios' in-game, out-game and anti-cheat teams will have a lot to share, including a new map, Arcade improvements, the increased alignment of Ranked mode and Esports, and more. Those interested can tune in at the official PUBG: BATTLEGROUNDS YouTube and Twitch channels.
Collaboration: Tristan Eaton
Our in-game collaboration with celebrated toy designer and street art muralist Tristan Eaton is now live in-game on PC and will go live on consoles next week. Eaton's remarkable art is featured in various parts of our game, including the loading screen, world objects in Erangel, Miramar, Sanhok, and more. Tristan's incredible creations are here as a tribute to all the amazing Survivors who first dropped into Erangel six years ago, and to all who joined us in the days since.
Special Drops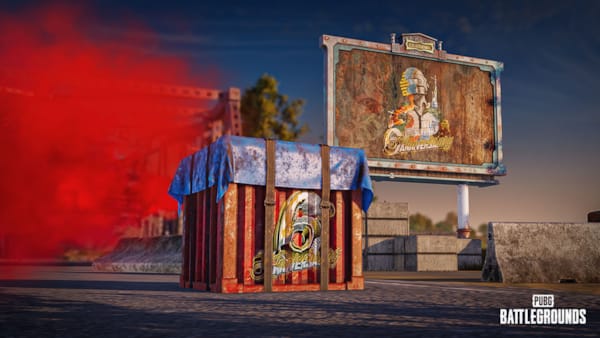 To add to the excitement, we have prepared a wealth of Special Drops that will not only grant exclusive 6th Year skins, but also an abundance of Hideout and Workshop rewards. Players won't want to miss out on this opportunity to unlock a treasure trove of rewards and add them to their collections. Check out the Special Drops – March 2023 (6th Year Edition) announcement HERE for all the details.
Event: 6th Birthday! Message to PUBG
As previously announced, we're currently hosting a special 6th Anniversary Message Event through March 23, during which players can ask questions and wish the PUBG: BATTLEGROUNDS team a happy 6th anniversary. For those who submit messages, we'll select 100 random winners to receive special real-world 6th anniversary-themed items, including metal posters, postcards, and stickers. Head to the PUBG: BATTLEGROUNDS website for all the details on how to share your message and enter for the chance to win.
Background Music: 6th Anniversary
Finally, our latest original background music – PUBG 6th Anniversary (6years & 6eyond) – is now available in-game on PC and will be available next week on consoles. In addition to listening to it in-game, the new background music is available to stream across many platforms, including Spotify and YouTube.
PUBG: BATTLEGROUNDS' 6th Anniversary is just the start of what we feel will be a hallmark year for the game, and we look forward to revealing more through the Dev Talk later this week.
Attachments