Game
5minlab releases 2nd anniversary update for 'SMASH LEGENDS'
Various events are being held where you can obtain limited edition skins and more
A reward system for beginners and new enhancement have been added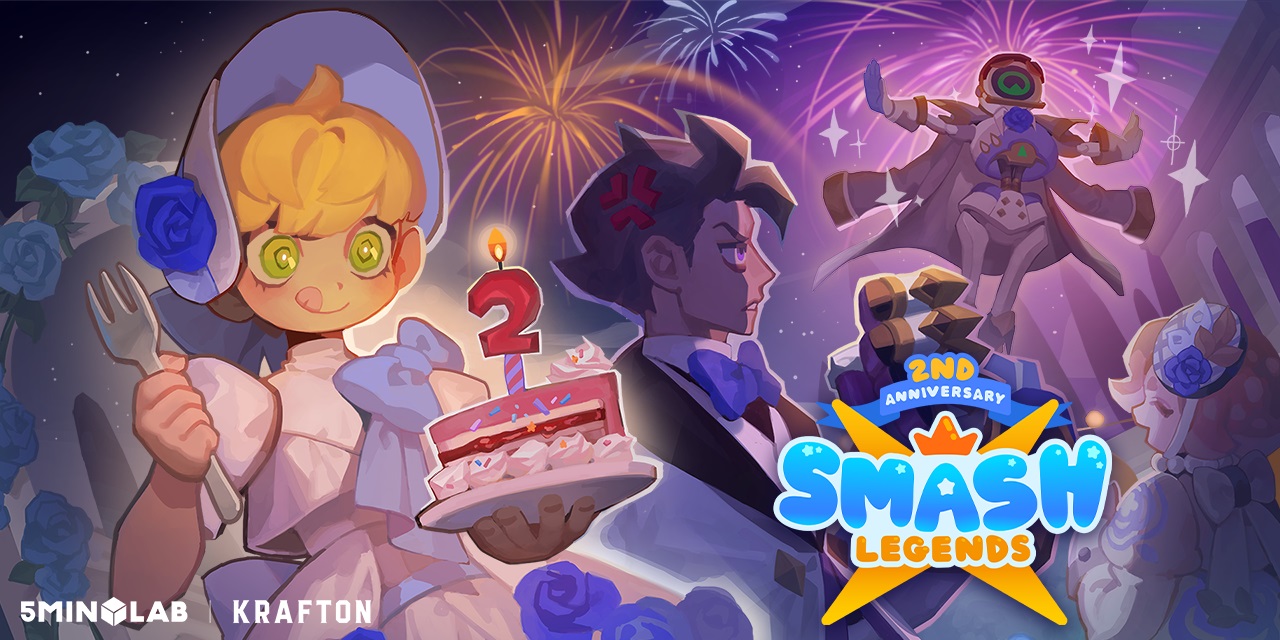 5minlab (CEO Moonhyoung Park), an independent studio of KRAFTON Inc. (CEO Changhan Kim), has released an update to commemorate the 2nd anniversary of real-time PvP action game, "SMASH LEGENDS".
The update includes various events where players can obtain limited edition skins and other in-game items, as well as a new achievement reward system called "Trophies" designed for beginners.
By participating in the attendance event which will run until April 18th, players can obtain various rewards including the 2nd anniversary skin for "Red" by logging in to the game every day. Additionally, by completing various in-game missions, players can obtain the 2nd anniversary skin for "Jack O'", the profile frame, the profile icon, and enchantment cores.
The in-game store also features the 2nd anniversary skin for "Octavia" and a package of various skins for different legends that players can purchase. Additionally, a celebration event is being held on the official Facebook page for "SMASH LEGENDS" Korea. Users can participate by liking the event post and sharing it with the designated hashtag. Then will receive the 2nd anniversary skin for "Ravi".
The update also introduces a new enchantment called "Prudent Beam" which deals 450 damage to surrounding enemies if the player doesn't attack for 6 seconds or stuns, transforms, or freezes the opponent. In addition, the 2nd anniversary enchantment packages which include existing enchantments has also been released.
For new players, the "Smash License" introductory guide has been revamped into the "Trophies" system, where new players can complete various beginner missions and collect trophies to obtain reward items.
Moonhyoung Park, the CEO of 5minlab, said "I'm grateful to all players who have loved SMASH LEGENDS for the past two years and promised to focus on various updates and content management to repay their support and provide a fun gaming experience in the future."
Attachments