Game
PUBG: NEW STATE iOS PRE-ORDERS ARE NOW OPEN ON THE APP STORE
iOS users can now prepare to drop into the latest battle royale game from KRAFTON, which is set to launch later this year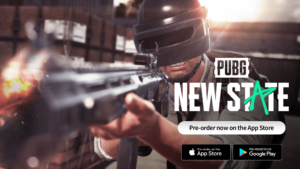 AMSTERDAM, NETHERLANDS – AUG. 19, 2021 – KRAFTON, Inc., the creators of PUBG: BATTLEGROUNDS, today announced that PUBG: NEW STATE pre-orders are now open for iOS users through The App Store. Anyone who pre-registers for the upcoming free-to-play mobile experience will receive a free and permanent limited-edition in-game vehicle skin when the game officially launches later this year.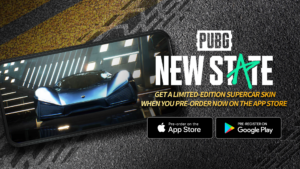 KRAFTON also recently announced that it's hosting a second Alpha Test from Aug. 27-29 for iOS and Android users in 28* regions across Asia, the Middle East, Turkey and Egypt after the success of the company's first U.S.-only Alpha Test in June. To date, more than 650,000 Survivors have applied for the second Alpha Test, and those who are eligible and interested in participating in the second Alpha Test can still apply through Aug. 23 at https://newstate.pubg.com.
Developed by PUBG Studios, pioneers of the battle royale genre and creators of PUBG: BATTLEGROUNDS, PUBG: NEW STATE will launch as a free-to-play experience on Android and iOS in 2021. PUBG: NEW STATE recreates PUBG: BATTLEGROUND's original Battle Royale experience, making it the most realistic battle royale game on mobile. PUBG: NEW STATE also recently surpassed more than 28 million pre-registrations on the Google Play store.
For game info and more on the upcoming Alpha Test, please visit http://newstate.pubg.com or follow on social media at Twitter, Facebook, Instagram, and YouTube.
*Second PUBG: NEW STATE Alpha Test Service Areas:
Asia: South Korea, Japan, Hong Kong SAR, Macao SAR, Chinese Taipei, Thailand, the Philippines, Cambodia, Indonesia, Singapore, Malaysia, Sri Lanka, Myanmar, Maldives, Laos, Nepal
The Middle East: Lebanon, Bahrain, Saudi Arabia, Arab Emirates, Yemen, Oman Jordan, Iraq, Qatar, Kuwait
Other: Turkey, Egypt
Attachments