Game
PUBG: BATTLEGROUNDS' 21.2 UPDATE IS OFFICIALLY LIVE ON ALL PLATFORMS
Following the release of Vikendi Reborn, KRAFTON, Inc.'s PUBG: BATTLEGROUNDS Update 21.2 is officially live on PC and console. With the 21.2 Update, players can experience new updates to Vikendi, Sanhok and Taego, as well as an update to the 1v1 Arena in Training Mode!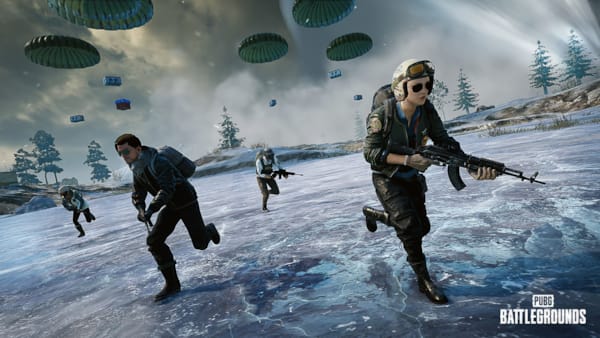 Below is a detailed breakdown of major updates live in PUBG: BATTLEGROUNDS with Update 21.2. For more information, please view the full patch notes HERE.
Vikendi World Updates

Chill Out! – Mother Nature is wreaking havoc upon Vikendi once again. With the 21.2 Update, players may find themselves face-to-face with the Blizzard Zone. Once players enter the Blizzard Zone they will find themselves moving slower, receiving consistent damage per second, hindered sight and sound, and vehicles will be harder to maneuver.
Secrets to Explore – Along with the Blizzard Zone brings new secrets for players to explore with Secret Rooms. These Secret Rooms are located throughout Vikendi Reborn, and players who obtain a Security Key and open the rooms will be rewarded with various high-tier items.
Open for Repairs – Additionally, Repair Kits are now exclusively in Vikendi Reborn! If players find their armor, helmet or vehicle has been damaged throughout the match, they can use the new Repair Kits. Helmet and Armor Repair Kits will repair them to full health, while the Mechanic's Toolbox repairs 500 health for vehicles and can only be used while inside the vehicle.
Care Packages for All – Multidrops have arrived in Vikendi Reborn! Similar to Taego, multiple care packages holding high-tier weapons, armor, consumables and more will randomly drop throughout matches.

Sanhok World Updates – Following player feedback, numerous changes are now live in Sanhok. Ascenders have been added to Cave and rock mountains, and Ascender attachments will be provided as starting items for players. Additional bridges connecting the northwest island to Bootcamp and Ruins have been added for easier travel across the map. The water area around Ruins has also been made deeper for players to swim across. Finally, sand terrain has been added to certain areas for easier traversing.
Winning Matters, Even in Training – The Arena was recently introduced in a previous patch to Survivors for the Training Mode. Now players can showcase their dominance over friends or rivals with the win streak! Winning streaks in the Arena will now be recorded and a tied result will not affect a streaks progress.
Attachments