Company
KRAFTON, INC. MAKES EQUITY INVESTMENTS IN SEOUL AUCTION BLUE AND XBYBLUE
KRAFTON's Bluehole Studio will collaborate to create and sell NFT avatars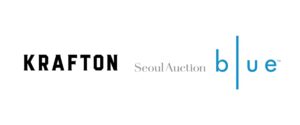 AMSTERDAM, NETHERLANDS – Feb. 8, 2022 – KRAFTON, Inc., creators of the globally popular PUBG: BATTLEGROUNDS battle royale game, announced it made equity investments in Seoul Auction Blue ($2.5 million USD) and XBYBLUE ($4.1 million USD), as well as signed a memorandum of understanding (MOU) to develop non-fungible token (NFT) oriented projects.
Seoul Auction Blue is an affiliate of Korea's largest art auctioneer, Seoul Auction, which aims to expand the market by running a joint art purchasing platform: SOTWO. XBYBLUE is a subsidiary of Seoul Auction Blue and operates a service called XXBLUE, which secures and curates the intellectual properties (IP) of various digital content to offer limited digital art content to users.
Bluehole Studio, one of KRAFTON's independent game development studios, will lead the company's initial collaboration with Seoul Auction Blue and XBYBLUE. Together, the companies will leverage KRATON's large-scale massively multiplayer online role-playing game (MMORPG) server operation and next-generation graphics technologies to create and sell NFT avatars that can be used in the metaverse in the future. Seoul Auction Blue and XBYBLUE will be responsible for designing and promoting the NFT products and managing KRAFTON's IP.
"KRAFTON has a rich history of developing proprietary technologies, which are part of the foundation of our NFT and metaverse development," said CH Kim, CEO of KRAFTON, Inc. "Through partnerships with innovative companies like Seoul Action Blue, we're confident we can combine our research and our partner's expertise to offer new experiences that global users will find fun and engaging. This is just the beginning as KRAFTON will announce additional details related to its collaboration with Seoul Auction Blue and XBYBLUE, as well as additional global partnerships positioned to expand our business in the future."
"Through the IP of various content and artists XXBLUE has secured, we believe Seoul Auction Blue is uniquely positioned to expand and popularize the NFT and metaverse ecosystems," said Jung-bong Lee, CEO of Seoul Auction Blue. "XXBLUE possesses a number of sustainable art IP and it will take on challenges with strong partners like KRAFTON to grow and expand those IP."
While information about KRAFTON and its products can be found at https://www.krafton.com, the company will share additional details about its investments in Seoul Auction Blue and XBYBLUE in the future.
Attachments