Game
PUBG: BATTLEGROUNDS BRINGS HALLOWEEN TO THE ERANGEL MAP WITH UPDATE 14.1
The update will also introduce the new Carry gameplay feature, launch a new ranked season, make various improvements to the South Korea-inspired Taego map and more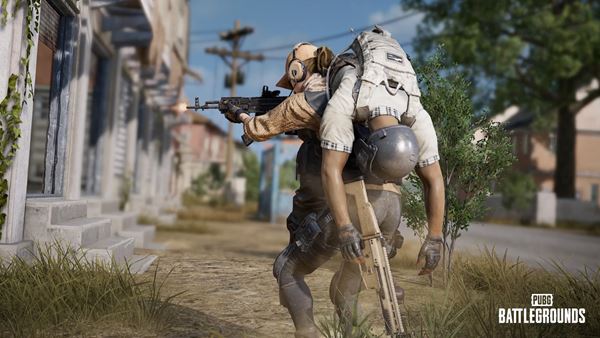 AMSTERDAM, NETHERLANDS – Sept. 29, 2021 – When the latest update for KRAFTON, Inc.'s PUBG: BATTLEGROUNDS releases on Oct. 6 for PC and Oct. 14 for consoles, players will be able to start their trick or treating early as key areas throughout the Erangel map will be decorated in a Halloween theme. New spooky-themed weather effects, including fog and a unique moon color will be found in key points of interest throughout the map.

The patch will introduce a new gameplay feature: Carry. Available on all maps, players will be able to pick up downed players, opening up a variety of new strategies. Carry a downed ally to safety and revive them while behind cover or pick up a downed enemy and use them as a shield against incoming fire.

But that's not all – see below for a full rundown of Update 14.1:
New Ranked Season: Update 14.1 introduces a new ranked season, meaning all rewards earned during the Ranked Season 13 have been automatically added to players' inventory. Ranked Season 14 will run for two months, similar to recent ranked seasons.
Taego Tweaks: The map will see a variety of world improvements based on player data collected throughout the last few months. After looking at the map's most popular combat zones, objects and terrain improvements will be made to areas with a 75 percent win rate or higher. The map will also introduce Error Spaces, which will spawn weapons and supplies that were otherwise exclusive to other maps. Error Spaces will be available in Normal, Ranked and Custom Matches on Taego.
Erangel Adjustments: In addition to the aforementioned Halloween-themed updates, Erangel will see updates made to the Pochinki drop point. Until Update 14.1, players have found it challenging to escape Pochinki after early match combat without a vehicle. As a result, adjustments will be made to the Church building and new waterways, cover and fences will be added.
Map Rotation: With 14.1, Taego and Paramo will replace Vikendi and Karakin in Normal matches. Taego and Paramo will also replace Sanhok and Vikendi in Ranked matches. The new map rotation for matches is the following:

Normal Matches:

Erangel
Miramar
Sanhok
Taego
Paramo

Ranked Matches:

Erangel
Miramar
Taego
Paramo
To view the 14.1 patch report video, please click HERE. Update 14.1 launches on Oct. 6 for PC and Oct. 14 for consoles. Survivors who want to preview Update 14.1 can do so today on the PC Test Server. For more information on Update 14.1 please view the full patch notes HERE.
For the latest information on PUBG: BATTLEGROUNDS, please visit www.pubg.com or follow us on social media (YouTube / Twitter / Instagram / Facebook / Twitch / TikTok).
Attachments